Children's stationery and gifts startup, Nook and Crannie, needed a bright and engaging ecommerce website to present its handmade products.
With a product line including greetings cards, stationery and children's decorations, the look and feel of the site design needed to bring the illustrated Nook and Crannie characters to the forefront, in a quirky and playful layout that is easy and enjoyable to use.
We produced a shopping website with a fresh and cheerful design, allowing Nook and Crannie to manage products, stock, sales and promotions.
Products such as the handmade character brooches could be presented with variations such as "Eyes Closed", "Wearing Glasses" or "Wearing Party Hat", allowing customers to personalise their purchases.
Using the WooCommerce admin, Nook and Crannie are able to easily run seasonal sales, add discount codes or vouchers, and launch new product ranges.
A blog and MailChimp newsletter signup form were also added to the site, allowing for announcements, customer engagement and competitions.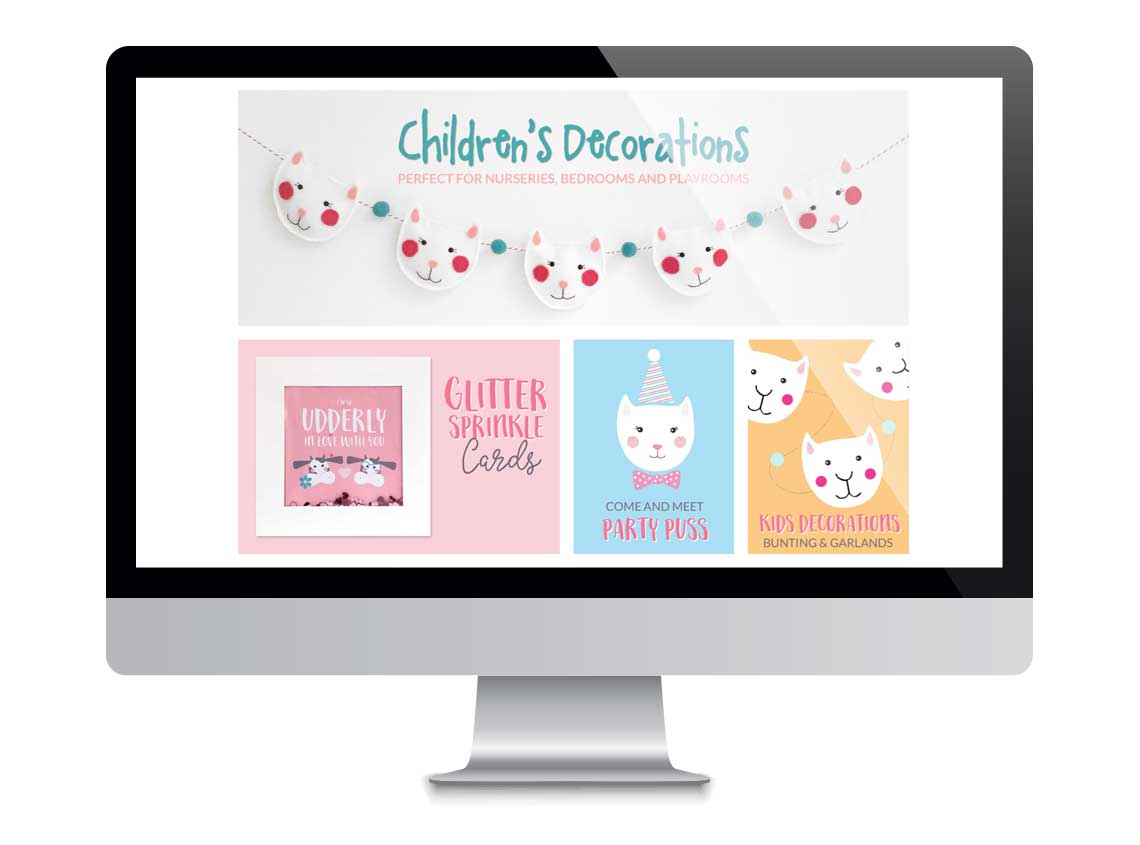 Print Design
Digital Design
Website Design & Development
eCommerce
Email Marketing