Mr Crapper's Potting Shed is a family run compost producing business, making their product from recycled green material on their farm in Wiltshire.
They came to us with an existing brand, which we wanted to emphasise and continue to tell the story of Mr Crapper's secret blends of compost being passed down through the generations.
Alongside their compost, Mr Crapper also provide products including Playbark and Turf, as well as a Waste Collection service.
We created an eye-catching and memorable website design that encapsulated the notion of the everyday gardener enjoying the outdoors and using Mr Crapper's compost to help their gardens to grow.
Products are presented in a clean and easy to use ecommerce store, allowing Mr Crapper to manage products, sales and promotions.
We also designed a logo for Mr Crapper's Waste Collection service, as well as vehicle livery for their company car.
Furthermore, we were delighted to work with the Crapper family on a website for their sister company, Crapper and Sons, a recycling and landfill centre based in Royal Wootton Bassett.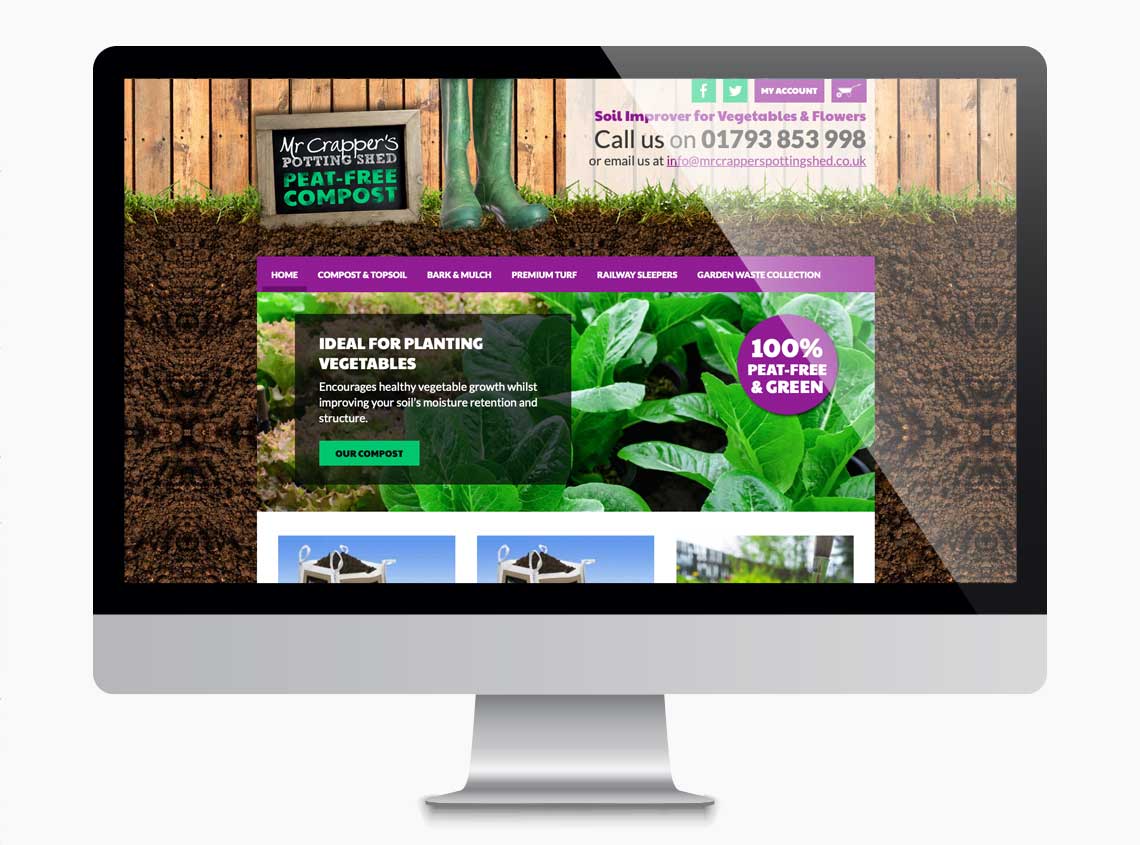 Website Design & Development
eCommerce
Search Engine Optimisation
Phased Approach (Brochure site > Pricing > Full eCommerce) Postcode-based Delivery Pricing