Original Book Works produce beautifully hand-crafted faux book products and panels, carefully moulded from genuine old books. Each timeless classic is painted, gilded and finished by hand.
Their extensive range of traditional faux book panels, with classics including Shakespeare, Dickens and Ruskin, are used to create wall features, hide unsightly articles, and even create secret doorways.
With an impressive customer base, their work has featured in hotels, museums, restaurants and private homes.
The Faux Books website had become out of date and difficult to use, plus it didn't truly celebrate the many beautiful projects that Original Book Works had created.
After redesigning the faux books product brochure, we looked to refresh the website with a complimentary design that demonstrates the impressive visual impact created by the faux book panels.
With the help of photo galleries and social media feeds, we created a modern website with hints of tradition and timeless qualities.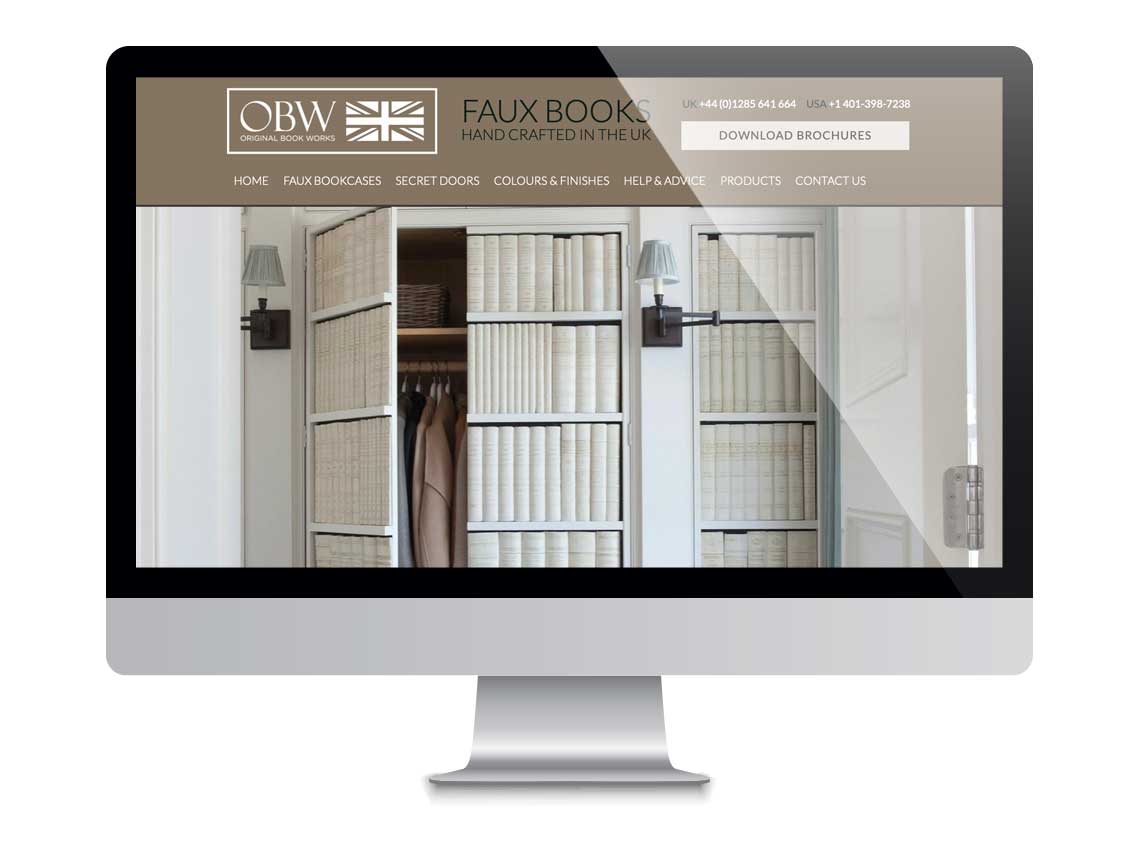 Website Design & Development
Impactful Brand-Focussed Design, Photo Galleries, Bespoke Instagram Feed, Content Migration & Streamlining