Hillier Funeral Service has a proud tradition of providing funeral care to the families of Swindon and the surrounding areas for four generations.
With an expanding range of services available, they were looking to refresh their existing website to both promote their uniquely tailored funerals and add some new functionalities.
With three branches serving Swindon and surrounding villages, Hillier Funeral Service are proud to be one of Swindon's oldest family businesses. Their experienced staff are dedicated to carrying out a personalised service to meet the individual wishes of each family.
Hillier Funeral Service were looking to modernise their existing website, whilst adding a directory of funerals and obituaries. This new feature gives family and friends the ability to write personal messages of condolence, as well as find information about flower and donation wishes.
Families are also able to add charity donation links from obituary pages, giving friends the chance to contribute towards the favoured causes of their loved ones.
Furthermore, guests can opt to 'Light a Candle' when writing their personal messages in the online book of condolence, adding a further touch of tradition and ritual.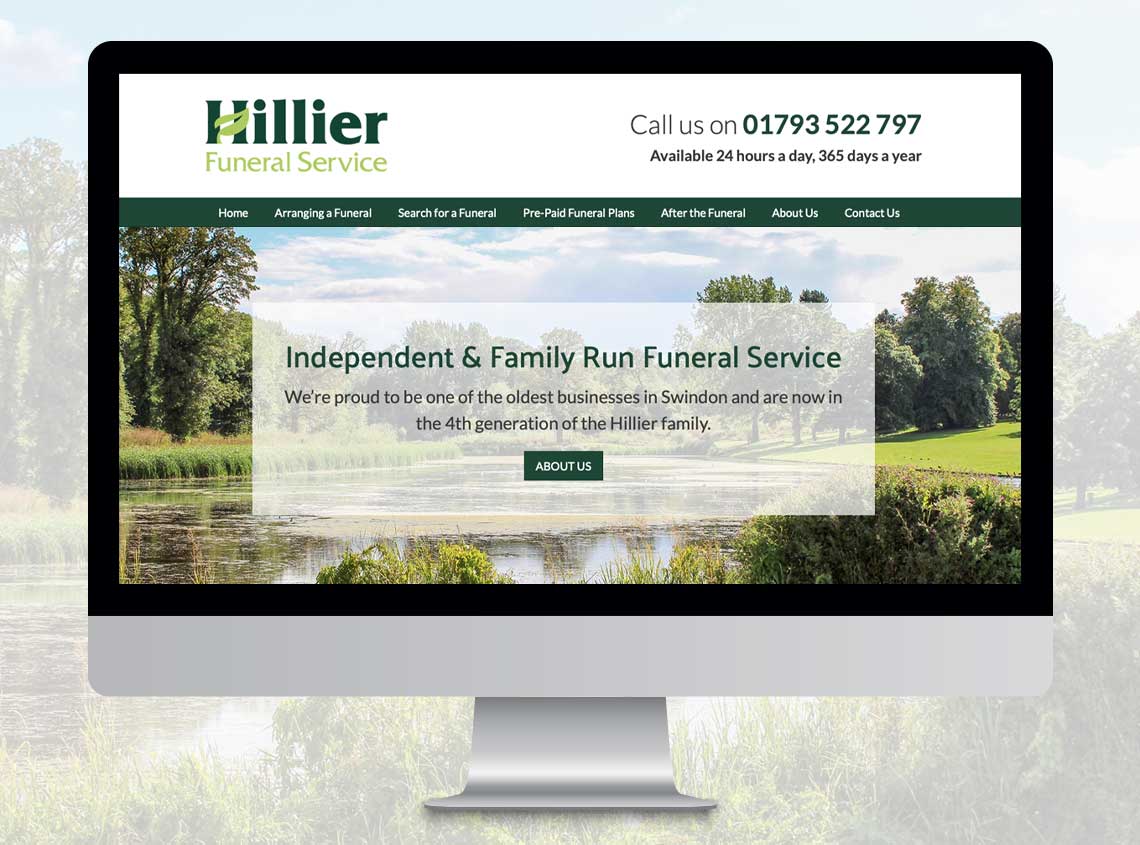 Website Development
Content Management
Online Obituaries & Messages of Condolence, Virtual 'Light a Candle' feature, JustGiving Integration, Charity Notifications