Based in Malmesbury, Oak View Hypnotherapy provide Solution Focused therapy helping clients to solve many everyday issues including stress, anxiety, and phobias, to name a few.
As a new business, Oak View were looking for a brand identity to evoke professionalism, inspire confidence and connote inner strength. Taking an old, majestic oak tree that is visible from their treatment room as inspiration, we designed a logo, accompanying website and business stationery.
Using the theme of the oak tree throughout, we created a website design to present the range of therapies and programs provided by Oak View Hypnotherapy.
We provided a Client Download Area in which clients can download complimentary relaxation audio tracks (playable via the website) and other private materials, for use in between their hypnotherapy sessions.
In order to help manage clients and meetings, the site was also integrated with an online booking system and payment system.
We also enjoyed producing signage, magazine adverts and business stationery for Oak View.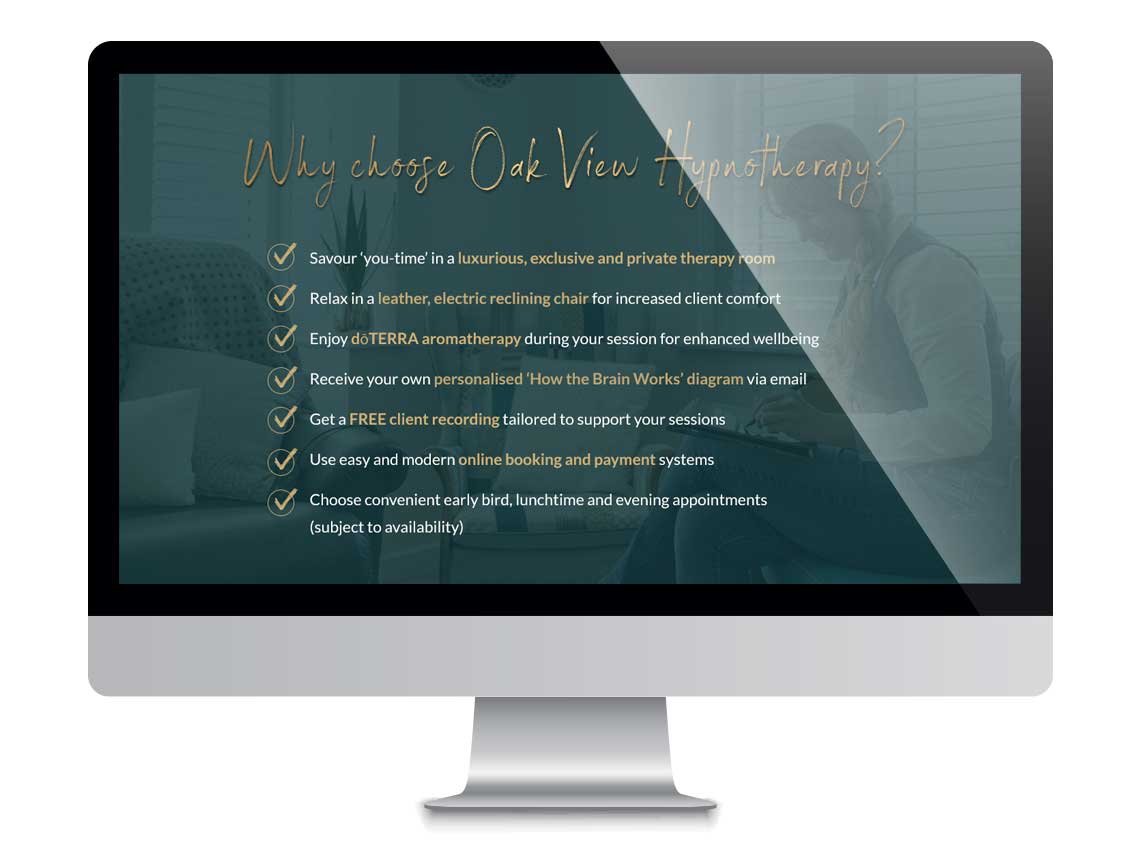 Branding
Print Design
Website Design & Development
Stationery
Signage