The English Iris Company champion the British Tall Bearded Iris and offer an exciting but exclusive range of top quality plants, many never previously available.
Their irises are developed from prize-winning stock and selected by experts renowned for their rigour and lack of compromise in their search for the perfect iris.
With new varieties released each year, they needed an online store that was easy to manage and update.
We created an online store to showcase the full range of Tall Bearded Irises bred by the English Iris Company.
Products were grouped by colour: 'Hots', 'Cools' and 'Softs' to show how different colours can be mixed together to create a display. 'Scented' irises were also highlighted within the shop, alongside the ability to browse by Bloom Period.
The website also provided useful resources for customers and gardeners, including planting and care information, iris advice and an event calendar.
With special features on Gardeners' World, exhibits at Chelsea Flower Show and Open Garden events, a News section has also been a useful way of keeping customers and fans up-to-date.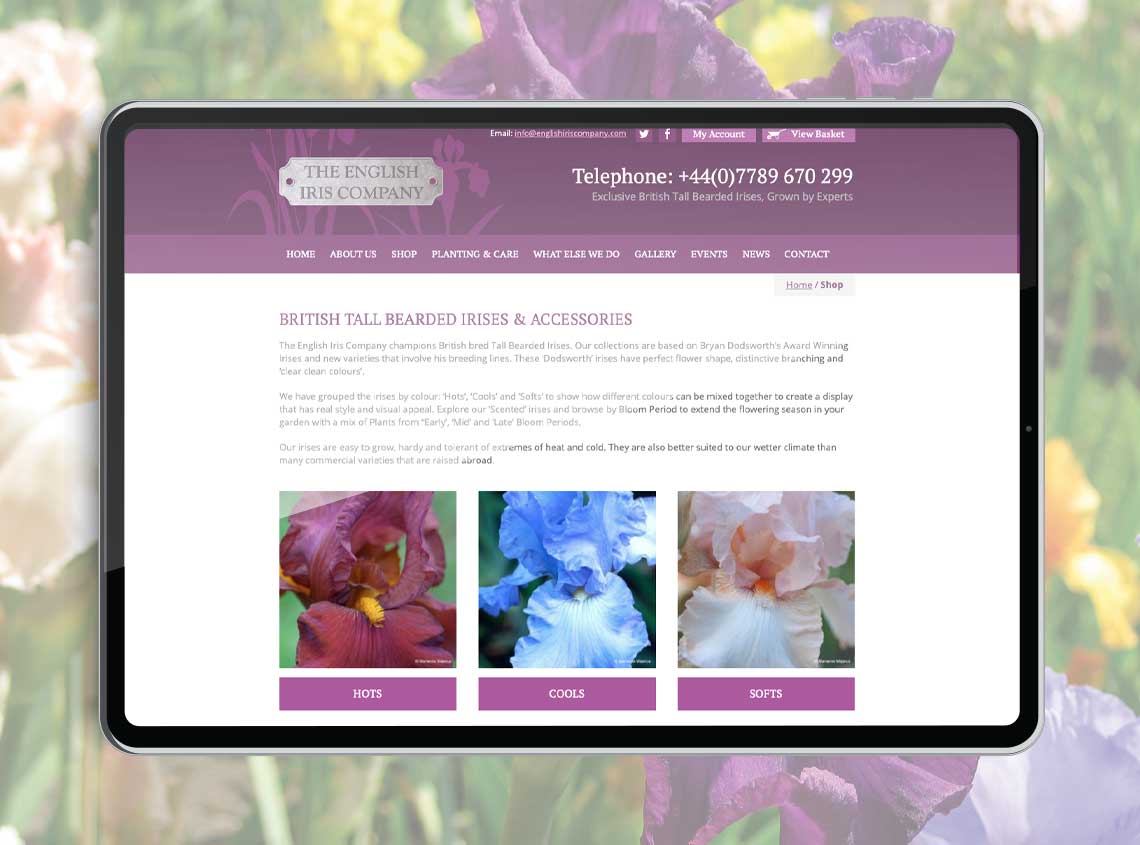 Website Design & Development
eCommerce
Content Management
Search Engine Optimisation
Bespoke Product Attribute Filtering & Representation, Multiple Related Product Groupings, Custom Delivery Rules