Excited to give their business a new identity, Tiffin Time came to us in need of an iconic and memorable brand to help their eatery stand out from the crowd.
Using local and seasonal produce, Tiffin Time bring office workers of Bristol delicious home cooked lunches with menus inspired from all over the globe. Delivered by bicycle in the ingenious reusable tiffin tin, their lunches are as environmentally friendly as they are wholesome and nutritious.
Tiffin Time wanted their brand to reflect the clean, healthy nature of their menus, whilst also giving a nod to the ecofriendly nature of their deliveries via bike.
We worked with them to develop a modern and clean design, mixing both bicycle wheels and cutlery in a fun and fresh logo.
We also designed a double sided promotional flyer to help publicise their new brand.
Since starting out, Tiffin Time have expanded their range of meals into an inspired menu of flavour-packed pots and they now cater for some of Bristol's biggest and hungriest offices.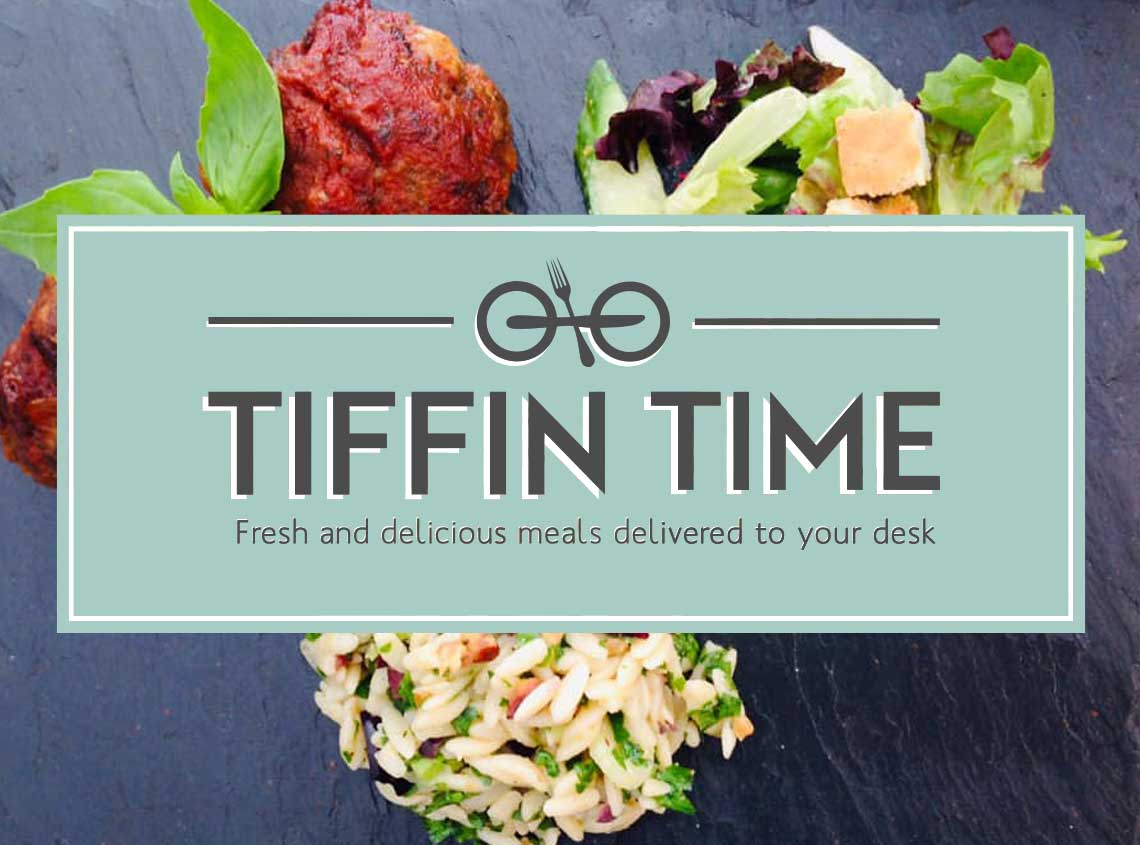 That's fantastic, thanks so much. It gives Tiffin Time a totally new and improved image.
, Owner and Founder
, Tiffin Time
, Bristol