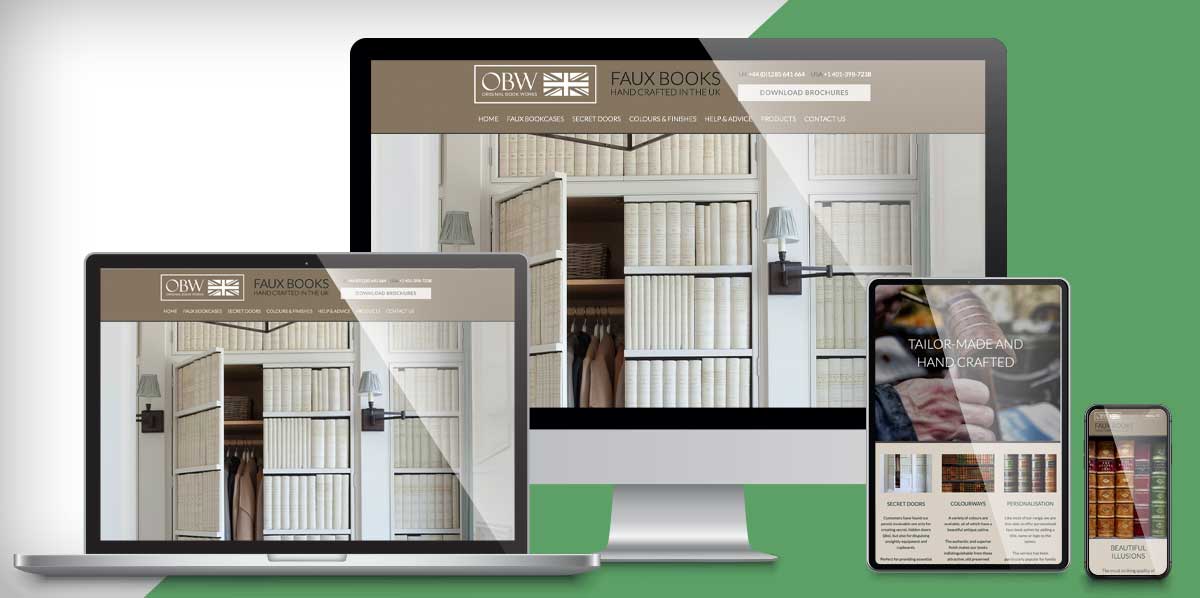 A website is an invaluable tool to market your business. It is often the first point of call for a potential customer and as such a good first impression is imperative.
Websites should be clear and uncluttered, helping the visitor to achieve their goal as quickly as possible. That could be finding out more information about a service before making an enquiry or purchasing a product in an online shop.
standard features
Clear, clean design, tailored to your brand
Strong focus on usability and performance
Search engine friendly (ensuring your content is indexed by Google and Bing etc.)
Suitable for use on Mobile, Tablet & Desktop devices
Fully editable via an administration interface
Industry standard reporting with Google Analytics
Automated backups (if hosting on our platform)
our approach
Usually we start with a conversation or, if the business needs are more complex, or it is simply preferred, a meeting. It is important to understand the business and its goals and establish the key content needed to engage and ultimately convert visitors.
At some point during this process we will provide an indication of cost, usually in the form of a quote - if the scope of the project seems suitably well defined - or a ballpark - if further discovery is necessary.
With the costs agreed we create a homepage design, tailored to the business's brand and including the key content headings identified. Often this is enough to start work on the build but if further, more complex, "inner" page designs are required, these will be produced.
As with all of our services there is an opportunity to provide feedback and make changes or try alternative ideas.
The final stage is to build and test the website before making this available for feedback. Usually it includes any content we have been provided with up-front or during the design phase but we can tackle this later and provide dummy content if necessary.
If all is well and once the content entry is complete, we proceed with the launch, provide full access to manage the content of the website and complete any post-launch tasks (setting up Google Analytics, configuring backups etc.).
how long does it take?
As you might expect, the time required varies greatly depending on the requirements, complexity of the design / functionality and the availability and volume of content.
A simple website with content provided in a timely fashion could take a matter of days but two to three weeks is a more typical duration for most relatively basic projects.
If you have a specific deadline in mind just let us know and we'll always do our best to hit it.